History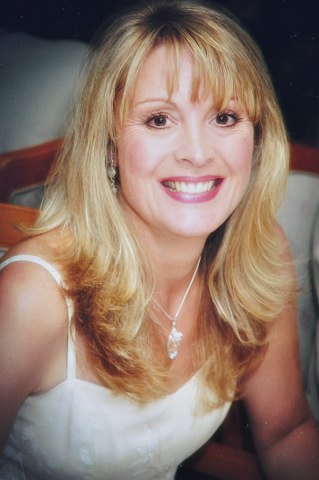 Mission Statement
Our Mission Statement: To respectfully provide an outstanding service to our customers, delivering to them a spectacular memorial of their loved one which we hope will bring some lasting comfort.
My name is Helen and I have never seen anything that broke my heart quite like my darling sister's face after she had collected the ashes of her partner Tom from the funeral director, and that expression of devastation and disbelief will be with me forever. As if she hadn't been through enough. Although it was no-one's fault and just the way things are done, the see-through plastic container inside a green plastic carrier bag that was handed to her, seemed such an inadequate reflection of the life of a man who had become her rock and support to my two nieces for so long.
Co-incidentally, it was not long after Tom had died that I as a local jeweller, was approached in 2005 by a lady who had lost her mother Winnie. Winnie's daughter was searching for a way to memorialise her mother in a tasteful way that would adequately reflect her essential warmth and vitality, which an urn of ashes failed to provide. I immediately could identify both with her loss and her very real need to keep a tangible and beautiful memory of what remained of her mum. She had spoken to a local glassblower who had managed to fuse some of Winnie's ashes into crystal glass and this glass was then fashioned into paperweights, vases and by myself, into a range of jewellery to be gifted amongst her grieving family as a source of comfort and a dignified reminder of shared times. These stunning and unique memorials attracted such admiration and attention that they were widely featured on both national television and in both national and international press publications together with local and national radio. The interest shown by the press and public was such that it was decided to make the process available to everyone and here we are today.
Eternity Crystal was for 21 years based in the tranquil old Moorlynch Vineyard in Somerset but has recently moved to Glastonbury, overlooking the famous Glastonbury Tor. The company is run by myself and my talented gem-cutting husband Adrian, having taken over the former Winnie Glass Company at the same former address in Moorlinch. Our company specialises in the patented manufacture of hand-crafted crystal glass memorials & jewellery containing the encapsulated cremated ashes of lost loved-ones or beloved pets. Although our customer base is nationwide we have a walk-in office with ample parking, where all are welcome to visit and I can happily decant the ashes from the container provided by the crematorium should this be required. We are extremely proud of the specialist bespoke service that we have spent many years perfecting and welcome any visitors who wish to view samples of our work. All pieces are made on-site on a strictly individual basis and every care is taken to ensure that the ashes of your loved-one are treated with the utmost respect at all times; nothing is left to chance.
As we are aware, containers of cremains are kept in drawers and the bottom of wardrobes for years, as people are unable to part with their loved-one but don't know what to do with an often unattractive and macabre urn of ashes. Burying or scattering their ashes is such a final farewell and something many of us are unable to do, leaving the bereaved unable to carry out their loved-one's final wish and exacerbating their pain with guilt. Our company's pioneering alternative to this limited choice, which allows the bereaved individual to always have a part of their loved one with them as a source of comfort, has proved a popular option. From our experience, we have found that by incorporating a portion of the ashes into a memorial, it eliminates the finality and resulting emptiness of losing someone dear, enables multiple memorials to be made for distribution amongst a family, whilst allowing the bereaved to lay the deceased to rest in their chosen place. We have found that our service gives a great deal of comfort by providing a portable, physical, tasteful and affordable memory and have had some wonderful feedback from our customers who have been able to keep part of their loved-one with them always; this physical memory having helped them to cope in some way with their terrible loss.